Searching for Varanasi tour guide? Look no further, because Trip To Varanasi guidance for your tour Plan would provide good idea to explore important places in Varanasi. Our valuable information will help you customizable tour plan as per your requirement . Whether you want to explore Varanasi with family, planning a Varanasi honeymoon, or just looking for a weekend getaway to Varanasi from Kolkata with your friends, our information will help you to plan you trip.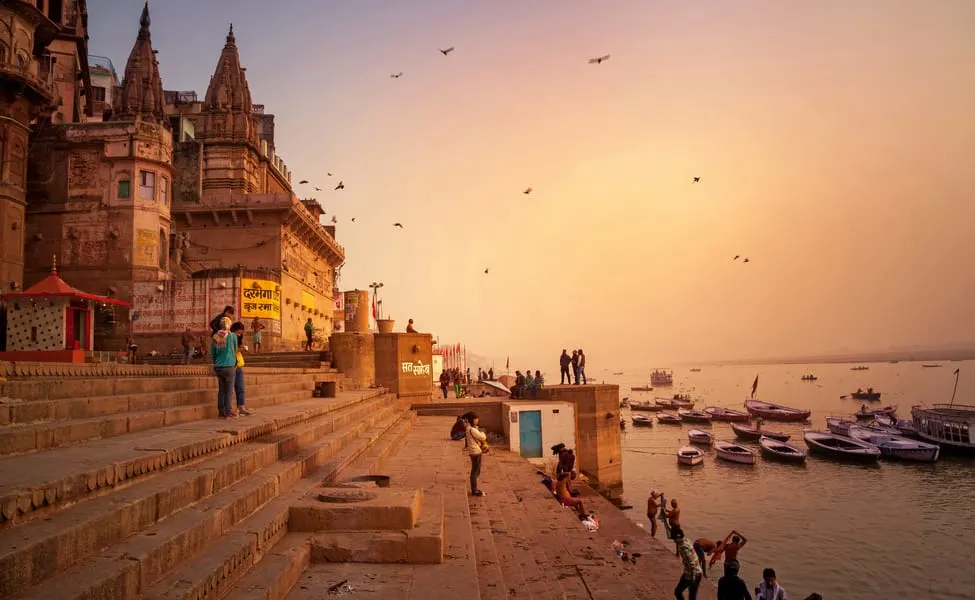 Varanasi is the oldest and one of the most sacred destination in India. Varanasi is famous for the temples that are here, so it attracts a lot of tourists from the entire world who come to visit the city for the sake of its natural beauty, spirituality and serene atmosphere. The city is popularly known as Banaras as well as Kashi. In the city you will find so many location but going to cover most recommended places you should visit.
Varanasi Tour Guide For 3 Days
You can start your journey by choose mode of transportation flight, Train or your personal car from Kolkata. once you reach Varanasi, you call take a tour as mansion follow.
First Day Tour Guide
The first day of Varanasi book a hotel/hostel. After checking in your comfy stays, the day can be spent wandering along the mighty lanes and feeling the divine aura of the city. The chanting of hymns, offering prayers and flowers can be seen on its joyous Ghats as you travel across them. All significant destinations of tourist interest can be covered 1 day as mentioned here.
Kashi Vishwanath temple (from 8 AM to 10 Am, that is the best case time, unless you are having some VIP connections)
Kashi Vishwanath to Sankata devi is approx. 800 m and walking time is about 10 minutes.
Sankata Devi Mandir (10:30 AM to 11:30 AM)
From here to Kal Bhairav distance is about 1 Km and time on foot would be about 15 minutes.
Kaal Bhairav temple (12 PM to 01:30 PM)
Go through Ganga Ghats, from Dashashvmedha Ghat to ASSI Ghat on foot (01:30 PM to 3:30 PM)
From assi ghat to Durgakund Temple, the total travel time by foot would be about 15 minutes and the distance is about 1 kms.
To Durga mata temple (4 PM to 04:30 PM)
From here to grad any auto towards Lanka and ask tem to drop you at Sankatmochan. It wouls take merely 5 minutes and the distance is less than 1 kms
To Sankatmochan temple (04:45 PM to 6 PM)
Once you complete your Darshan you can explore Varanasi local food and return to your hotel.
Day 2 Tour Guide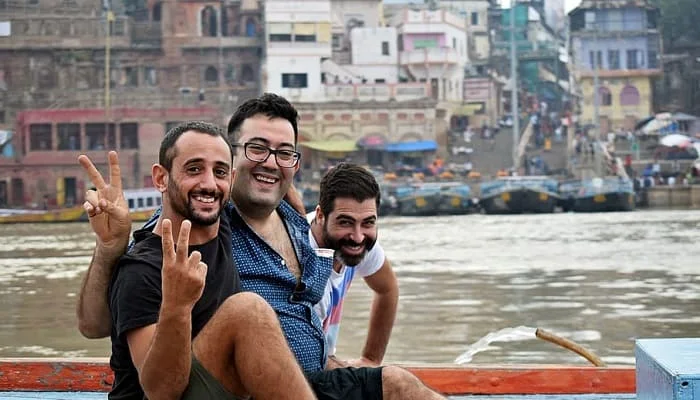 You can begins day with an early morning boat ride on the Ganges. Visit the renowned Banaras Hindu University, a center of learning and culture. Also visit to New Kashi Vishwanath Temple inside BHU.
Explore the traditional silk weaving industry, where skilled artisans create exquisite Banarasi sarees. In the evening, attend a classical music and dance performance that echoes the city's artistic heritage.
you can take a boat ride on Dashashvmedha Ghat to Assi Ghat between 5PM to 7 PM and after explore the world famous Ganga Arti between 7PM to 8:30PM. After this explore some local food and return to your hotel.
Day 3 Tour Guide
This day can be begin with Sarnath Excursion, a Buddist site, where Lord Buddha delivered his first sermon. You can reach to Sarnath by local taxi, autorickshaw. Explore the ancient ruins, visit the Dhamek Stupa, and gain insights into Buddhist philosophy. Return to main city take some meal.
Book a can explore Ramnagar fort, a fortification done by Kashi Naresh Maharaja Balwant Singh.
Hope the above information would hep you to make your Varanasi tour plan.