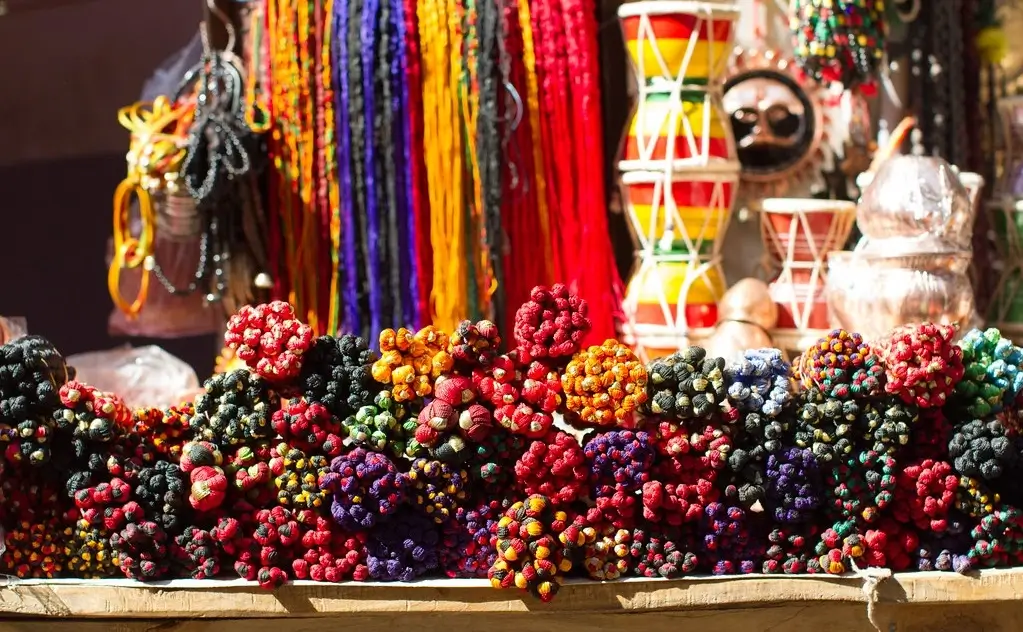 Varanasi is the oldest and one of the most sacred destination in India. Varanasi is famous for the temples that are here, so it attracts a lot of tourists from the entire world who come to visit the city for the sake of its natural beauty, spirituality and serene atmosphere. The city is popularly known as Banaras as well as Kashi. In the city you can buy both local items as well as international products at reasonable prices in this place. The city has a huge number of temple and Lord Shiva is the most famous God. In the main city (City Centre) you will find many local items in the market that are mostly related to the devotion of God. The holy river Ganga flows through this city and this is why the Ganga Aarti is one of thing that tourist enjoy here.
Most Famous Things To Buy In Banaras
In this city you can find many traditional item. The list of Banaras famous things is vast but here we're listing most famous things here. If you visiting in this city then this list will be helpful.
1. Banarasi Sari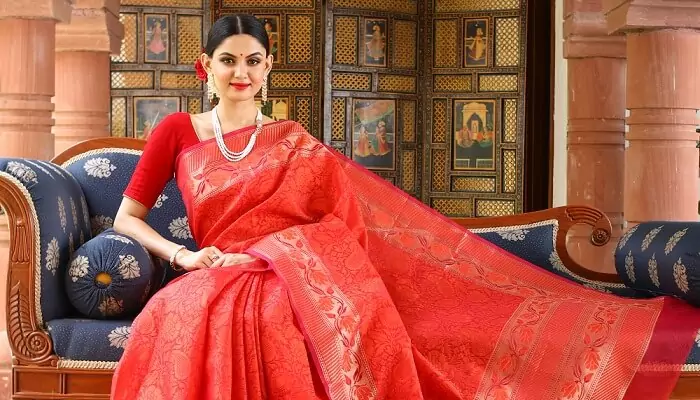 Banarasi Sari is most popular thing around the world. Close to Ghats or its nearby, you can easily find a many shop where you can buy Banarasi Silk Sari. You will find many varieties and in various price ranges in the market.
2. Rudraksha Mala
Rudraksha is a polished seed made from Rudraksha tree and its mala is very famous in Hindu community. It is an organic jewelry which is worn by Hindu devotees with lot of devotion. It is said by ancient saints that with Rudraksha Mala have connections with Lord Shiva so this is more popular in city of Varanasi. The Rudraksha tree don't spout anywhere in Varanasi but it is a perfect place to buy a Rudraksha mala. You can find any type of Rudraksha here even the rare ones.
3. Idol
Varanasi is one of the famous spiritual place and city is full of temples. Here you will find many shops where get unique and verities of Idols. You can find it in different metals such as silver, gold, copper, lead, zinc, tin, iron.
4. Hand Knotted Carpets
Hand Knotted Carpets also denotes the fame of the art and culture of the city of Banaras. You will find a variety of such carpets in the local markets of the city. Varanasi is known for its art and crafts as well so you will get to see a good range of hand-knotted beautiful carpets for your home at attractive price from the local markets. You will get a good number of variations so that you can choose as per your requirement.
5. Banarasi Sweets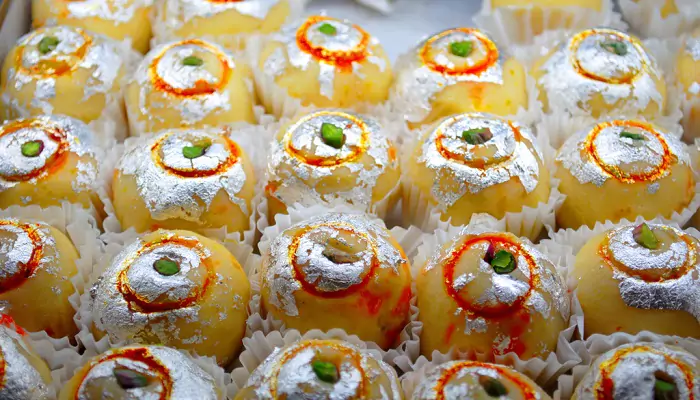 Sweets of Banaras is very famous around the world. For people who like sweets, Varanasi is not less than heaven. When it comes to varieties of sweets, Lal Peda, Ras Piyab, Akbari, Ola, and Badam Imarti are the specialty of Banaras You can enjoy these sweets while exploring the streets of Kashi. Shopkeepers provide free sweets samples through which you can identify the sweets for you and buy them.
6. Traditional Clothes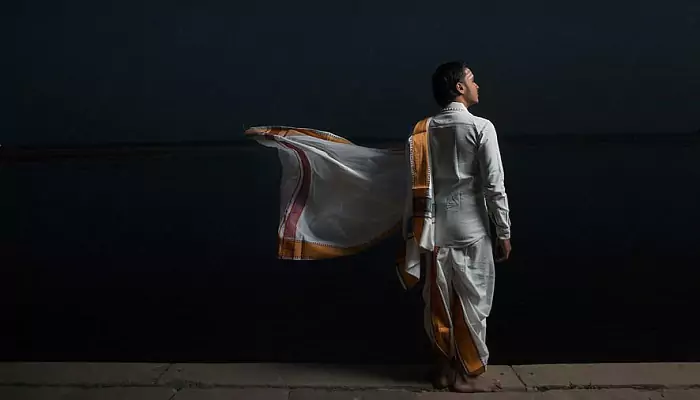 In Varanasi people also like to buy traditional cloths. You will find multiple stores in city center (Gowalia) or its nearby, they will offer you many range of traditionally cloths such as Lungi, Kurta, Angarkha, Jama, Dhoti or Kurta Pajama and more. You will get these cloths at reasonable price. You can also explore a place "Nai Sadak" for butter price.
7. Bangles and other Accessories.
If you're female and fond of jewelry & it's accessories then do visit of markets of Varanasi one in your life. Markets here are full with shops and stalls that provide you beautiful and unique pieces of accessories such as earrings, bangles, necklaces and much more. These are available here in reasonable rates.
8. Gulabi Minakari
Gulabi Minakari is an unknown art found in Varanasi city. Minakari on silver and golden metals especially on silver is done in Gujarat or Rajasthan state but Gulabi Minakari is found in Varanasi only. You can see the craftsman performing this art only in the bylanes near Gaighat. You can buy a small souvenirs of elephants and bird decorated with Gulabi Minakari and use them as home your decorator which will always remind you of the time spent in Varanasi.
9. Musical Instruments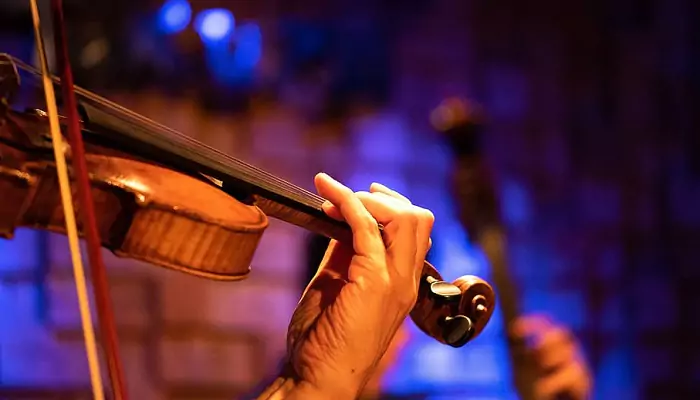 The most famous musical instruments of Varanasi are the shehnai & Tabla but also sitar are also good to buy in Varanasi. In case of sitar, the wood they are made from is vey much important. So, to verify and consult shopkeeper first.
10. Spiritual and Cultural Books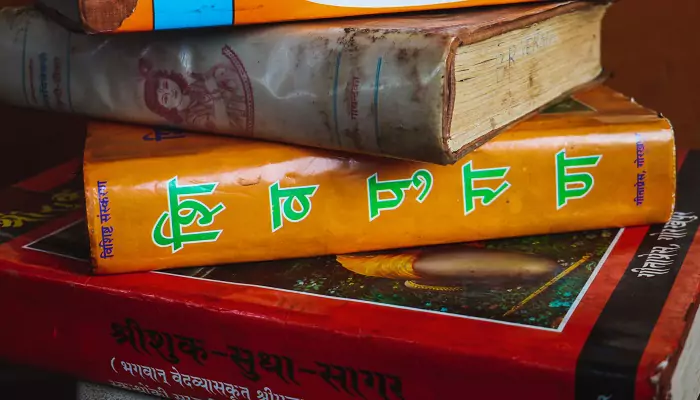 In the city of Varanasi, you will find a variety of Spiritual and Cultural Books that have been written and published by the Indian writers and publishers. There are a variety of books that you can find in the markets of Varanasi especially the books related to the ideology of Hinduism and the mythologies. You will find very unique and rare books at good and reasonable prices in the city of Banaras.
Also Read : 6 Best Tour Operators In Varanasi