Trip to Varanasi From Delhi Packages
Get your memorable Trip to Varanasi from Delhi, TripToVaranasi customizable trip packages are the right choice for you. We as TripToVaranasi offers the widest range of Varanasi/Banaras itinerary to suit every kind of travelers around the world. Explore from over 12 Trip to Varanasi packages from Delhi to with exclusive deals and discounts. Explore the main Varanasi sightseeing points with the variety of experiential tours and activities included in our tour packages.
Premium Tour Packages From Delhi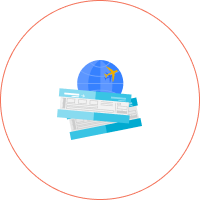 Ultimate Travel Spots
We can take you to any exclusive travel destination at the most affordable prices.
Best Tour Guide
We provide the most experienced & friendly tour guide on the go.
Easy Booking
We take the minimal amount of booking money to prepare the best experience for you.